Welcome To Country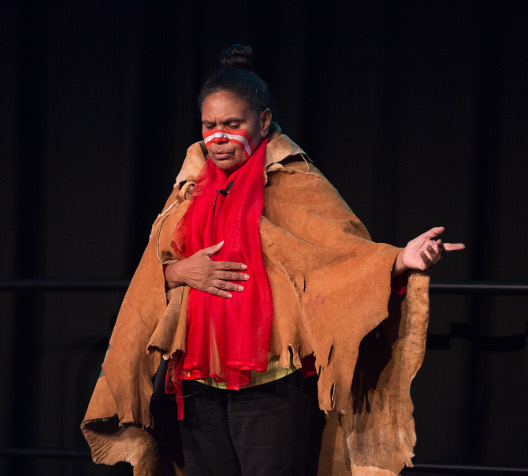 Songwoman Maroochy is the Songwoman & Law-woman of the Turrbal People – the original inhabitants of Brisbane & the Dippil people of the Sunshine Coast area. She is a direct descendant of Daki Yakka – Chief of the Old Brisbane tribe – a man nicknamed "the Duke of York" by the European settlers in the Moreton Bay area in the 1830s.
Songwoman Maroochy has a long and successful history in performing arts and was the first Indigenous Australian to perform on the Australian operatic stage. She is also Australia's first Aboriginal Dramatic Arts graduate – graduating in 1979 from the Victorian College of the Arts in Melbourne. In 1993, Songwoman Maroochy became the first Australian to perform at the United Nations in New York in 1993 in honour of the International Year for the World's Indigenous Peoples.
In welcoming guests to the Turrbal ancestral homeland, Songwoman Maroochy will sing Monda Barita – a traditional prayer or blessing asking the Almighty and the ancestors to be with all those at the gathering. It is performed in Turrbal language.