California Lane.
The mid 1950s and 1960s and 'The California Café', one of Brisbane's original cafes, were the inspiration for the design and creation of the Laneway. Once occupying the corner, the California Café was originally started by an Italian American during the war and then bought by George Apostolos who opened its doors from 1951 to 1992. George, with his trademark white apron, became known for his legendary breakfasts, Mixed Grills and Spaghetti Bolognaise served on huge oval size plates. In 2017, the cafe's legacy and the intent to create connected urban spaces saw California Lane developed.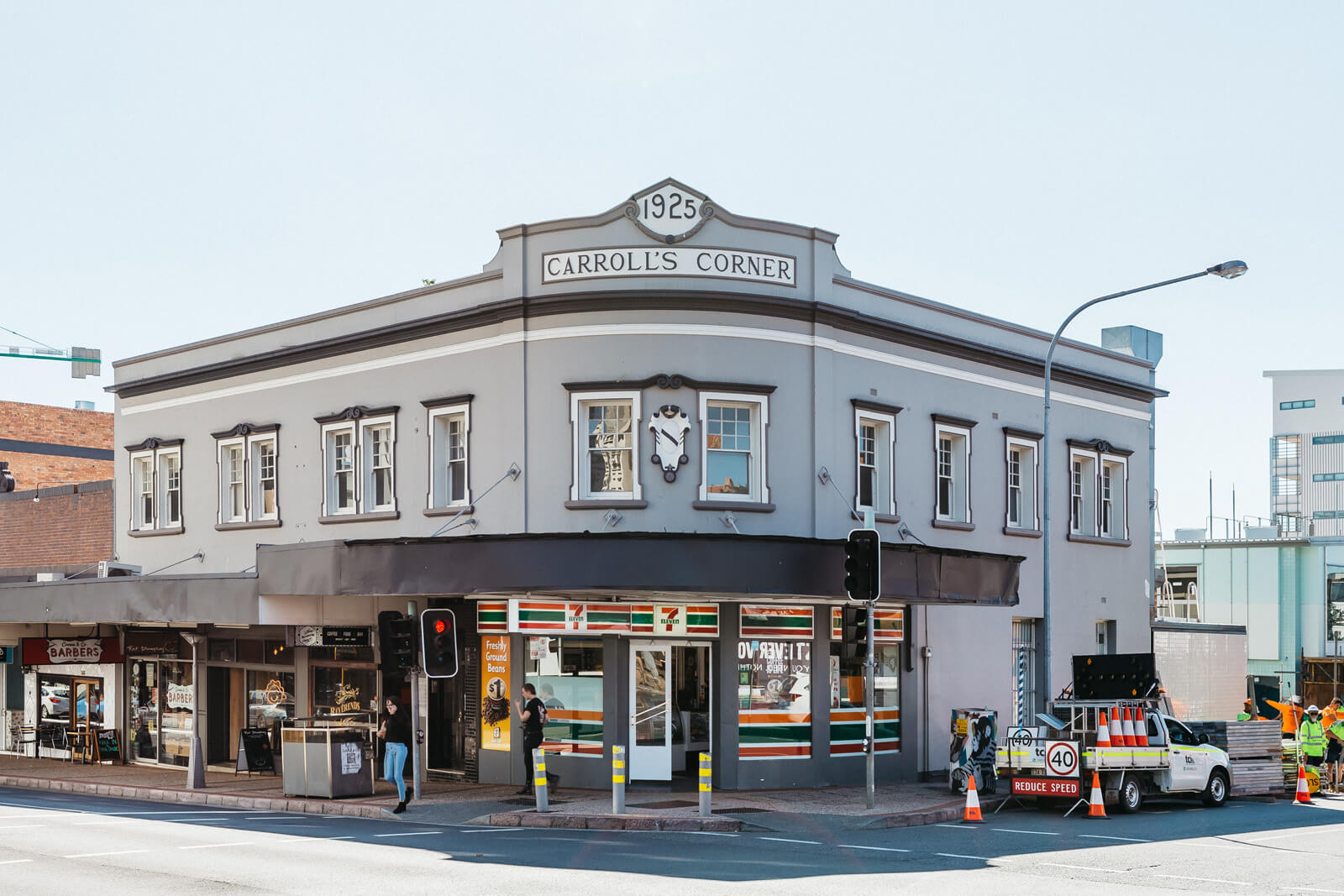 Carroll's Corner
With its high front curved façade, Carroll's has held a prominent position on the corner since 1925. Its exterior design features, such as the decorative dated plaque and plaster detailing above the six double and four single timber sash windows reflect the economic success of the area in the 1920s. The California Café, with its colourful marble laminex tables, linoleum floor and adonised metal milk shake containers, occupied the lower level corner for over forty years.
Back in 1897, James Carroll, a Brisbane produce merchant purchased the land on the corner of Brunswick and Windmell (now McLachlan Street) and in 1925 the construction of a brick building was approved with successful architects, Cavanagh and Cavanagh appointed to design. Designed with four ground floor shops and one first floor residence, they were leased to an auctioneer, a milliner and a dressmaker. With the upstairs apartment being leased to two nurses, one of which was Miss Carroll, perhaps the daughter of James Carroll. Along with Carroll's Corner, the success of the Valley at the turn of the nineteenth century saw large traders such as T.C. Beirnes, James McWhirters and W.J. Overell turn their large draperies into large department stores and electric trams go to and through the Valley.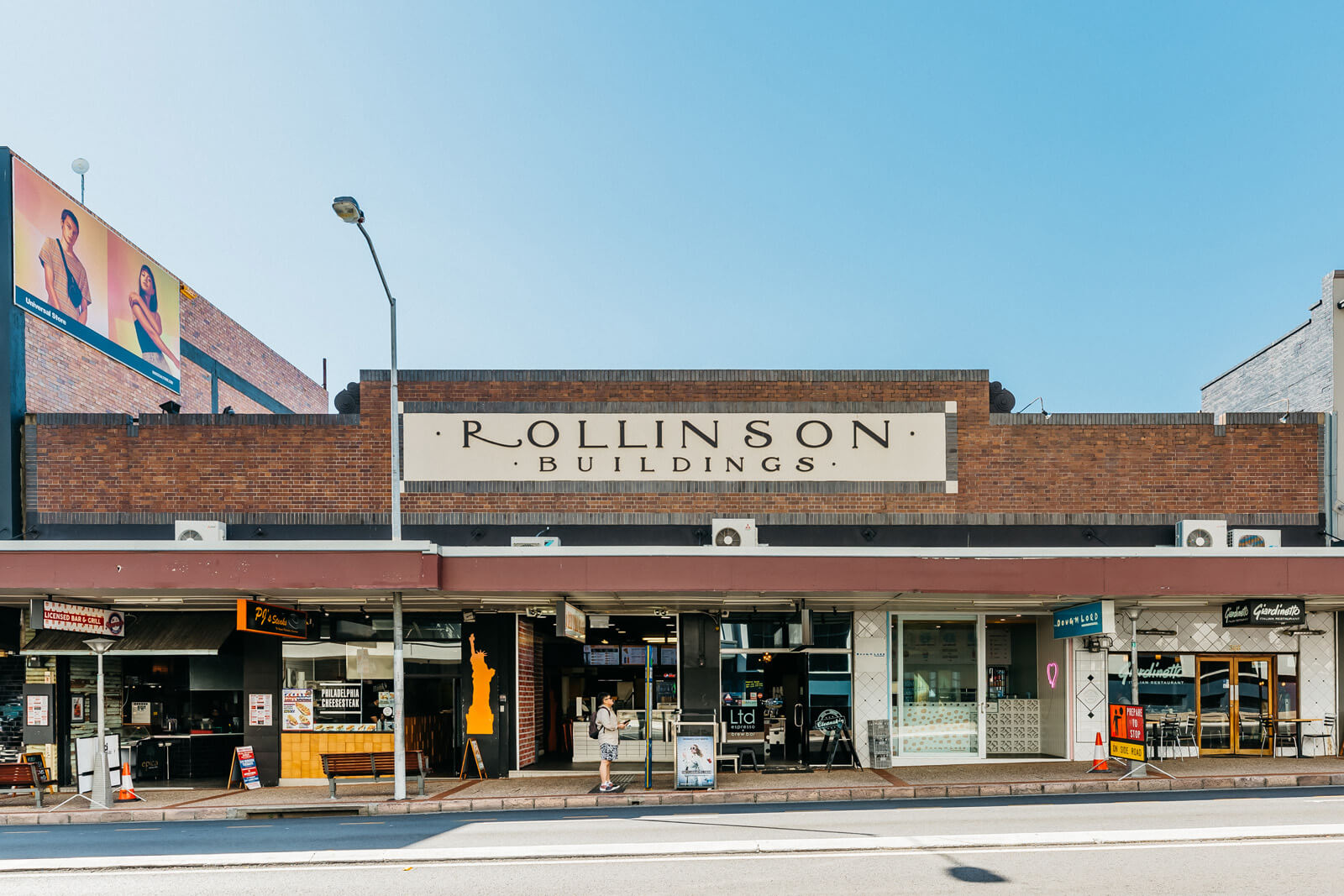 Rollinson Building
The Rollinson Building was built in 1925 at a time of economic prosperity for Fortitude Valley. The substantial brick building with its imposing front façade plays an important role in the historic landscape of Brunswick Street. Owned by wealthy cattle station owner and businessman, James Rollinson, and designed by celebrated architects Hall and Prentice (architect of Brisbane City Hall), the retail premises remains an intact example of the fine commercial buildings built in this period.
By 1927, the shops had been leased to various small businesses including a fruiterer, grocer, purveyor of small goods, a dressmaker and a watchmaker.
Today both buildings continue to play a role in the commercial and retail history of Brunswick Street.