BAKERY LANE PRECINCT
Opening in early 2015, Bakery Lane started as an idea to transform a forgotten laneway into a unique space for entrepreneurial-minded people, to both live and work in the one destination.
Taking inspiration from history, the lane was named after the bakery that opened in 1865 and operated for over 40 years from the heritage building on Ann Street. Paying tribute to our Queensland heritage, the lane's design translates the traditional architecture and materials of the Queenslander home to a commercial urban context. The original timber cladding on the façade was rescued from old Queenslanders destined for demolition.
If you are eager to brush up on your historical knowledge then you'd be interested in knowing that when in Bakery Lane, you are standing amidst a historic group of 19th century buildings which are among the oldest intact commercial buildings in Brisbane. As the population of the Valley grew in the 1860s, these brick buildings signified the permanence of the Fortitude Valley settlement, while Ann Street began to emerge as the Valley's first commercial district.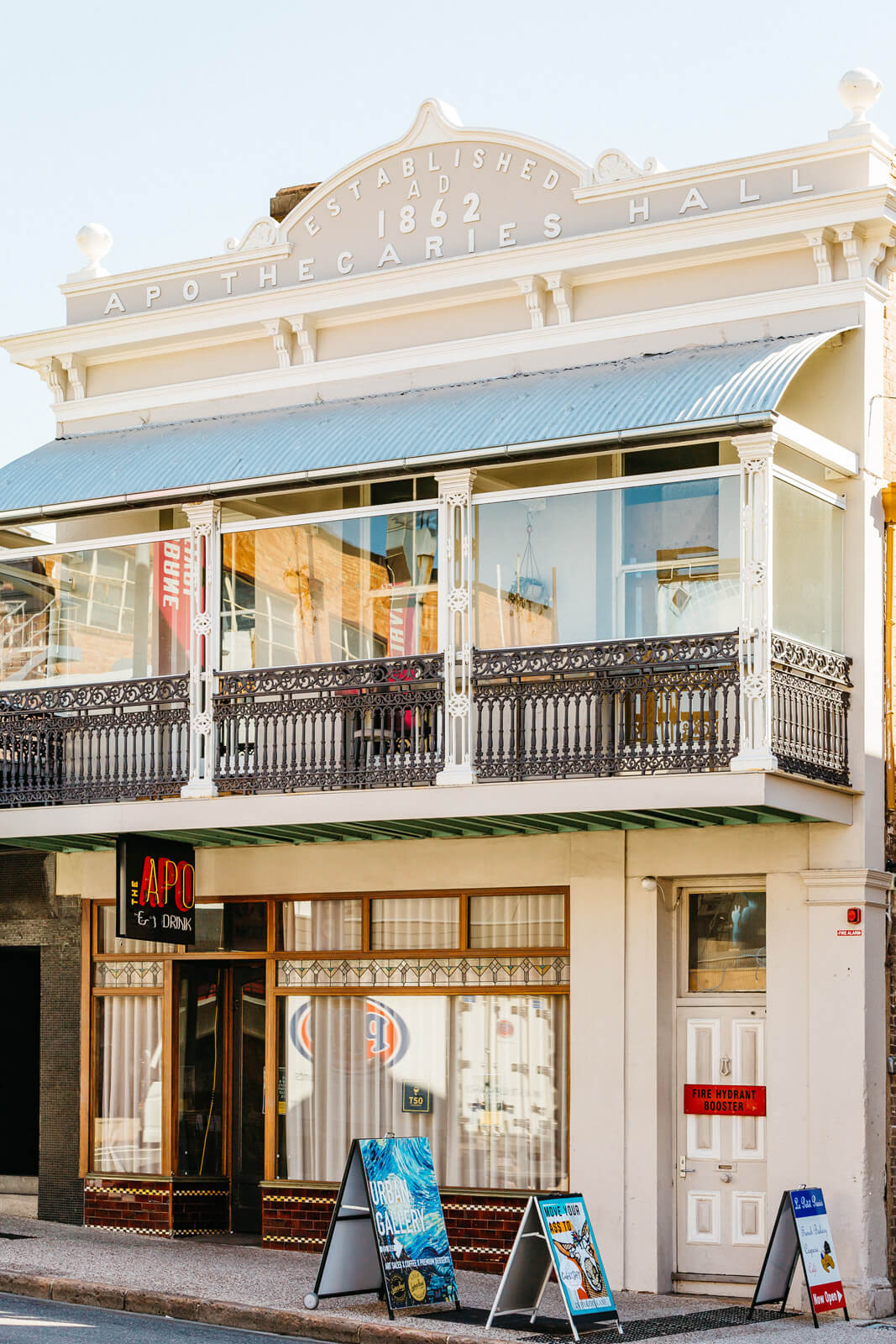 Apothecaries Hall
With its upper floor balcony, original cast iron balustrading, double hung windows and sheet metal window hoods, Apothecaries Hall differs little in appearance since its construction circa 1864. It is an early example of a business operating professional rooms with an upstairs residence.
Moses Ward arrived from Devonshire, England in 1862. He first established his chemist and surgical dentist on this site in a smaller building before constructing the existing Apothecaries Hall. This would explain why the date '1862' appears on the existing building's parapet.
Visit his apothecary and you could get imported drugs, surgical instruments and dental operations performed with instruments of the 'most modern invention'.
James Fitzgibbon, then took over in 1877. A progressive man of his time, Fitzgibbon took his place in history as a man who championed the Pharmacy Act of 1884 that regulated the sale and distribution of drugs.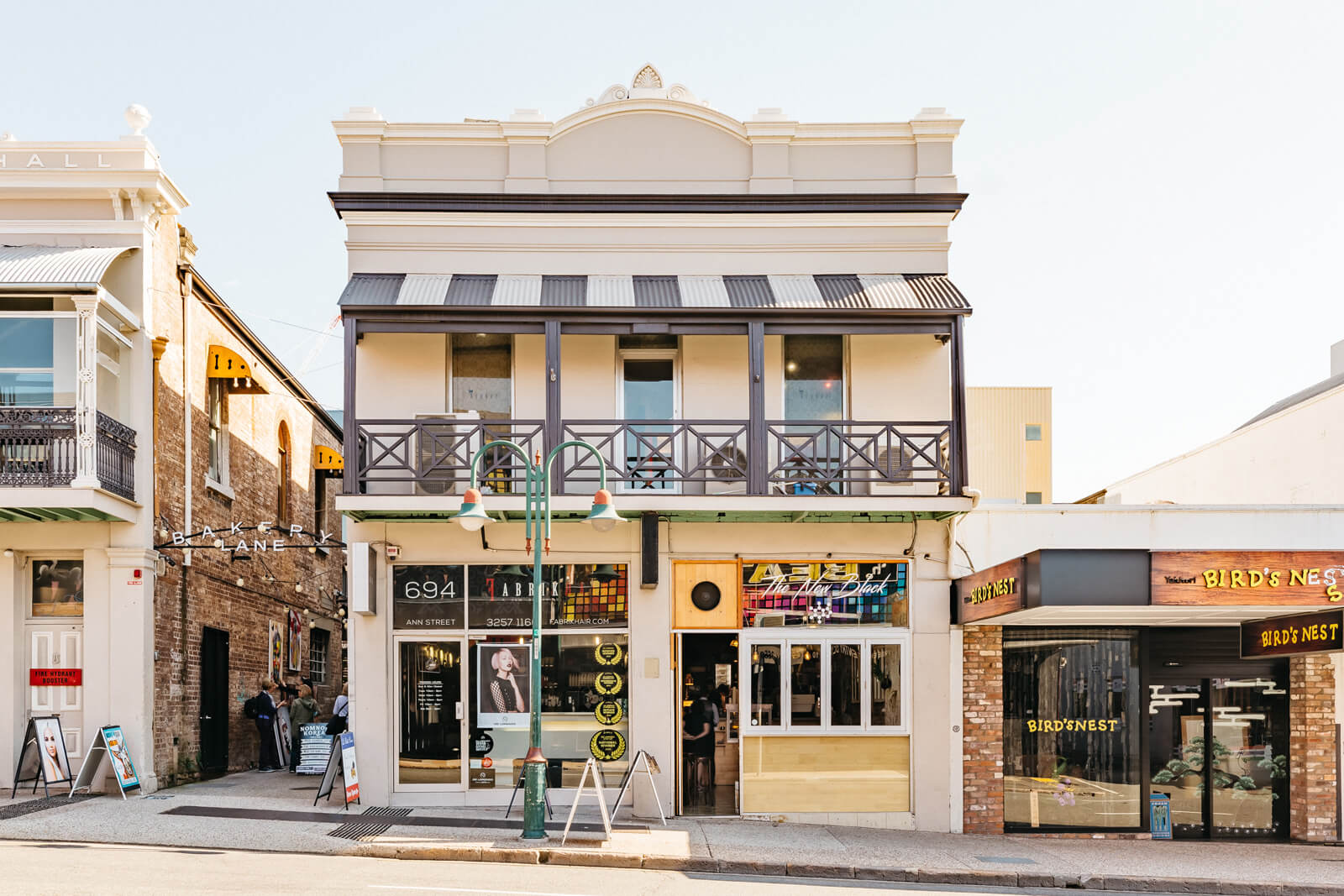 Bragg's Bakery
The namesake for the lane, Bragg's Bakery, was the place where the energetic Kate Bragg and five of her employees kneaded, rolled and baked up to 700 loaves a day.
Back in 1864, Charles Bragg had the idea to start a bakery business, so this two-storey brick building was constructed. A family affair, the business was operated by his son Joseph and after by Joseph's widow, Kate. A trailblazing woman of her time, Kate carried on the successful business for another 27 years.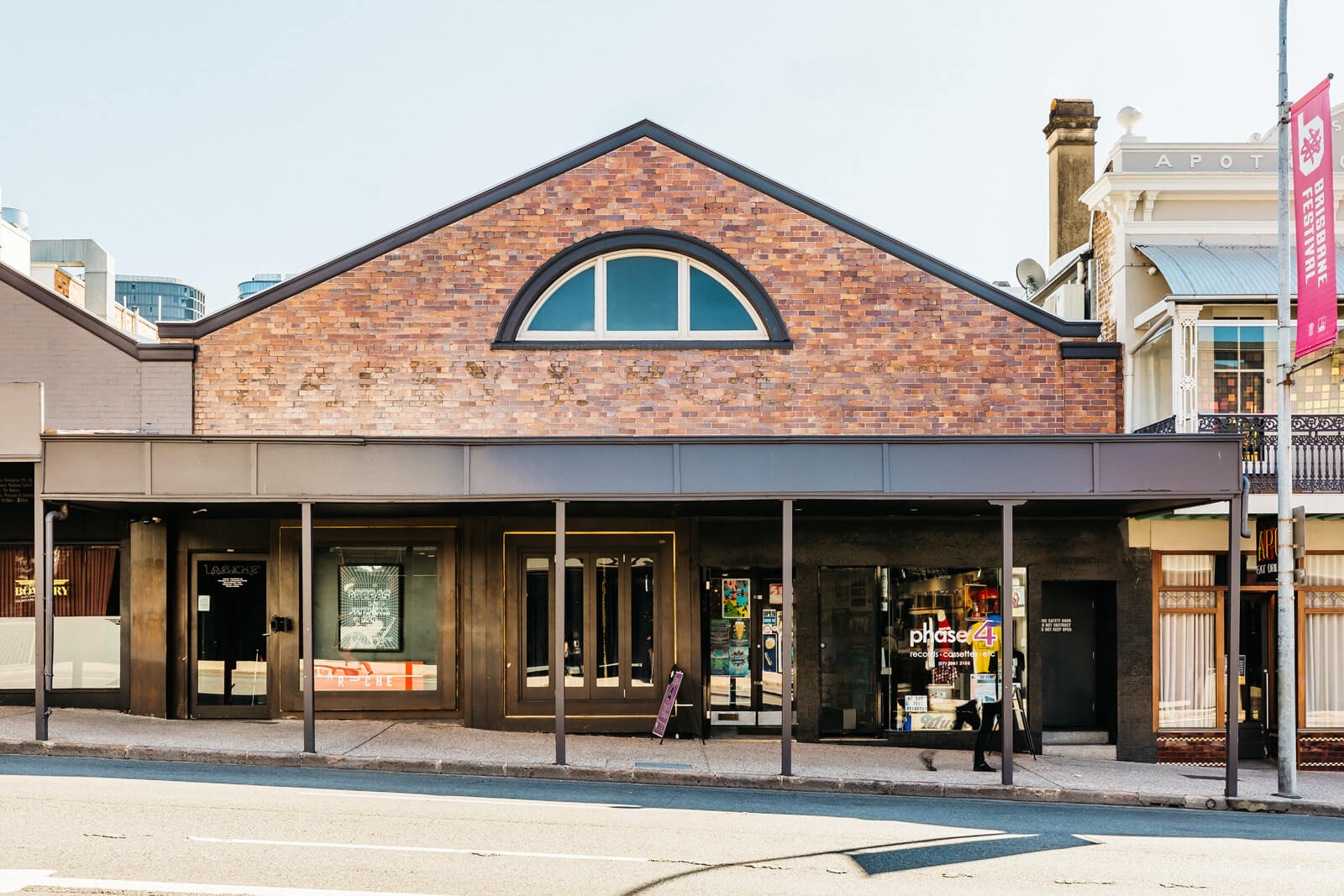 678 Ann Street
Delve into its history and this rare surviving 1870s masonry commercial building will tell you something of the small artisan businesses that once operated in early Brisbane. J. Bedson, a tobacconist, is the first known occupant of this building, recorded here during 1878-79. Making sure everything kept ticking, Alfred Littleford, a watchmaker, opened up his shop for almost a decade. Prior to 1909, you could get your boots fixed by T Boot Co. and be tempted by the cakes and pastries in David Webster's (of Webster and Sons Co.) Bakery. A walk inside the building today will reveal the original vaulted roof with tongue and groove ceiling.
680 Ann Street
In the late 1800s, a draper, a tailor, a dressmaker and a boot maker all worked from this building, manufacturing and selling their wares to the public. This masonry building with its semi-circular window and gabled roof, with an additional clerestory roof over the central two-thirds of the building was constructed circa 1878.