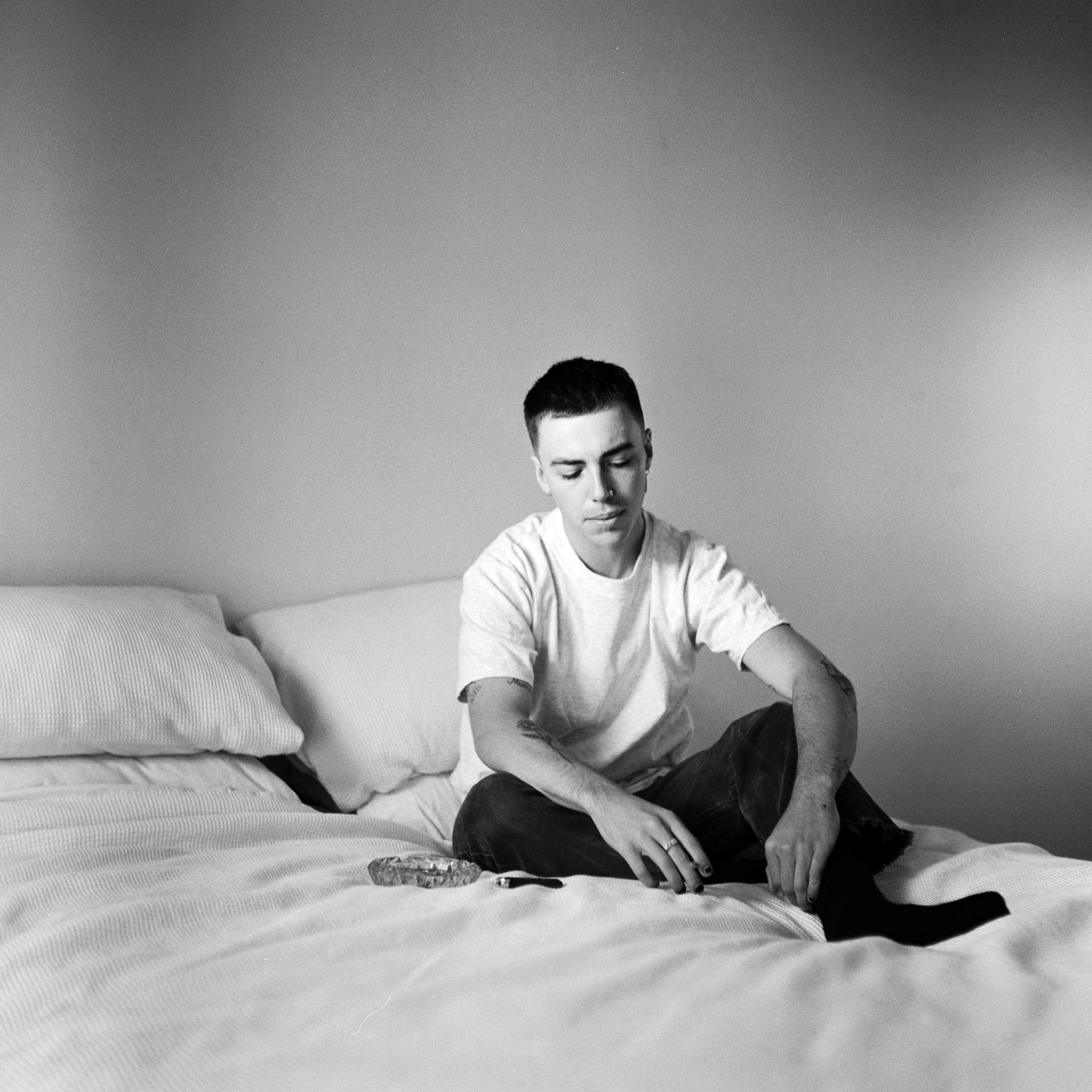 Tyne-James Organ
One of Australia's most-loved artists." – Pilerats
"Rhythmic, breathy and bolstered by catchy melody, 'Graceful' is the type of song perfect for long drives or closer to home, it's perfect for the live show environment." – triple j
"A captivating vocalist and performer, he's got the ability to pull in a wide demographic of audience and as we've already seen through this year, Tyne-James knows how to work a crowd." – AU Review
Having spent the better part of 2019 quietly and diligently working on new music, Melbourne-via-Wollongong singer-songwriter, Tyne-James Organ, is back today in a big, big way with the release of his heavy-hitting new single, 'Something New.'
The man known for wearing his heart on his tight, white sleeve has stomped hard on the pedals and cranked up the volume on this new track, with the song possessing a raucous rock level that is a step up from his previous releases 'Graceful' and 'Watch You Go'. With a chorus that would leave Arctic Monkeys or Royal Blood blue with jealousy, it's certified to be the next big gun in the arsenal the young artist has loaded up in his fledgling, yet impressive career.
LISTEN TO TYNE-JAMES ORGAN'S NEW SINGLE 'SOMETHING NEW' HERE
"Writing 'Something New' was an experience I've never had in my life," reveals Organ. "I go to bed most nights and have something ringing in my head but it's usually an idea that I've been mucking around with the day before. This one night in particular, I went to bed and I had the main riff of 'Something New' caught in my head. I voice memo'd it and took it into the studio. When I started writing the lyrics for the song the song felt like I was in a bitter stage of grieving about something, and if I'm angry I want to get it out in a way that's a bit more up tempo and in your face. If I've got something to yell about then I'm going to yell about it. I want people to have that full experience and take them on that emotional rollercoaster that's in my brain every day."
The single's release has been supported visually by a new, narrative-driven video starring Organ and directed by Jack Shepherd. The clip captures Tyne and a female counterpart on the run, using her subtle super powers to subdue bystanders and escape through the country side. It's a surreal and eccentric plot, however it teams up perfectly with the music and offers even more insight into Organ's rare talent as an all-round entertainer.
WATCH THE VIDEO FOR 'SOMETHING NEW' HERE
"I've known Jack (Shepherd) for years through touring with the Lime Cordiale dudes, who my old band used to tour with," says Organ. "Jack and I have always stayed in touch to some degree and I've watched his creative journey of videography go further and further. There was something about 'Something New' that made me feel I knew he was the guy I wanted to work with and to do something more narrative based because that's what he's really good at."
Tyne-James Organ has been on a steady, yet impressive rise over the last couple of years. Whereas most developing acts are eager to burn through as much music as possible towards reaching success, Organ has been calculating and sensitive to his audience's expectations. Much of that is related to the emotional weight packed by early releases 'Watch You Go' and 'Graceful,' which documented the loss of his father and the end of a relationship, respectively. The rawness and earnestness of not only the writing but the performance of those songs has delivered him critical attention far and wide, especially from triple j, who have been major champions for Organ. A conversation with ABC Music head honcho and triple j host Richard Kingsmill for his 2018 program last year, in particular endeared him to their emphatic listener base, thanks to Organ's unabashed honesty and knockabout demeanour.
'Something New' stands as only his fourth single release, however, it's part of a plan for a debut release later this year that will see Tyne step up to the next level of his career. In the meantime, he's been honing his already adept live performance skills, having been on the road with Mallrat and having recently supported The Middle Kids and Lime Cordiale. On top of that, he'll be performing at Splendour In The Grass 2019, the largest stage of his career to date. It's a move he's already fully equipped to make though, and is set to be the first big stage he performs on with many more to come.