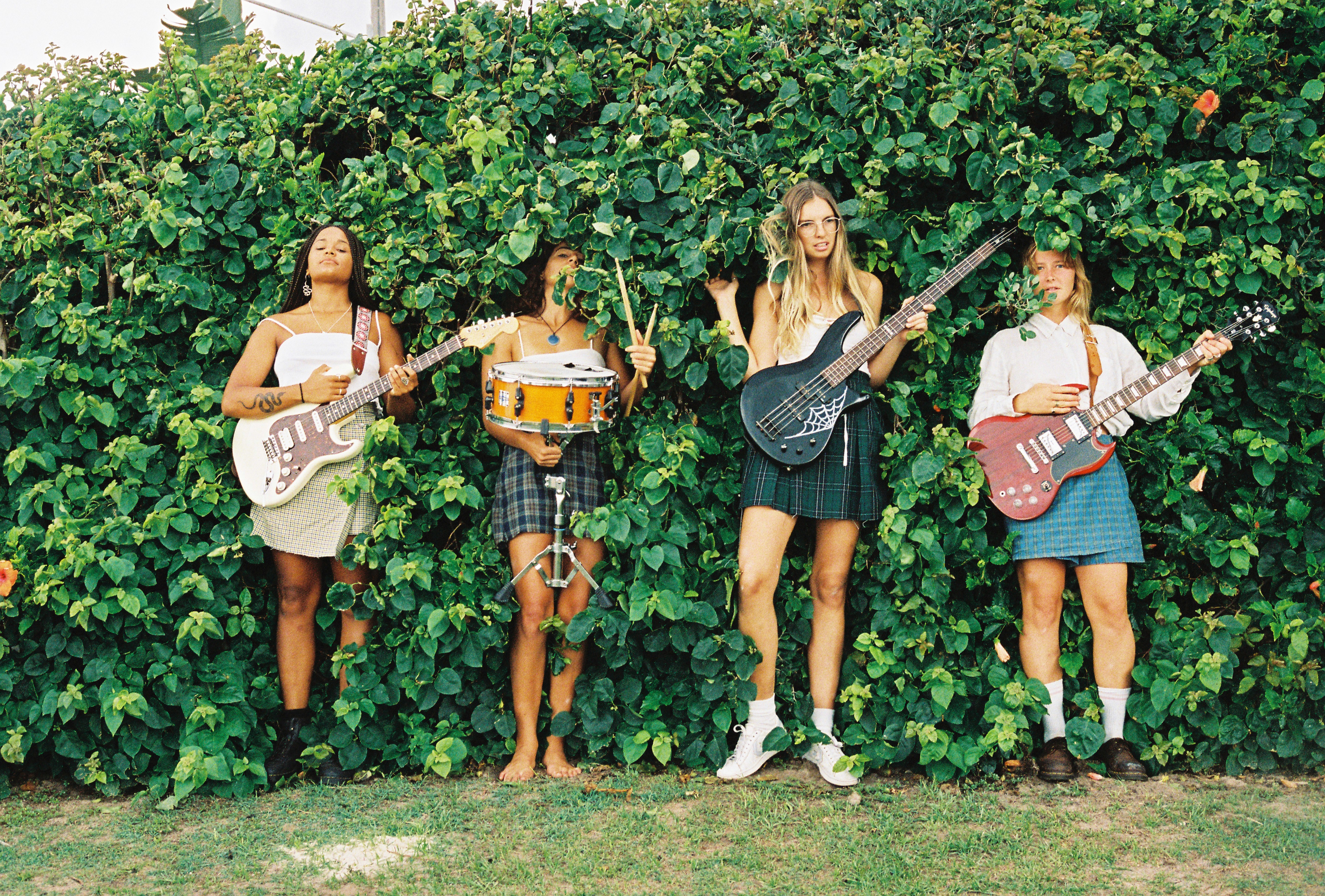 The Oogars
Comprised of Gemma, Emily—Grace, Daniella and Tanisha. This all female, Aussie surf rock/ tough pop quartet are rapidly winning over hearts with their highly energetic and captivating live performances. Since forming in March 2018, after meeting each other coincidently each with their own individual desire to make music, they decided to get together and hope for the best. After a long surf, snacks and a little research on classic surf rock, psychedelic music, synthesisers and South American drumming, they created their first song in a garage.
The girls have released their very first single 'SCREAM' alongside their first music video. Premiered on Triple J nights and now available for listening on Spotify.
The ladies have spent the last year pacing the east coast playing live shows along some well known acts, Donny Benet, New York Girl band 'Boy Toy', Nice Biscuit and many others. The Girls have recently returned home from their first aboard tour in the Basque Country of Spain travelling alongside Danish Band, Pacific Swell. They are excited to release new music they have recorded as well as working toward an EP.