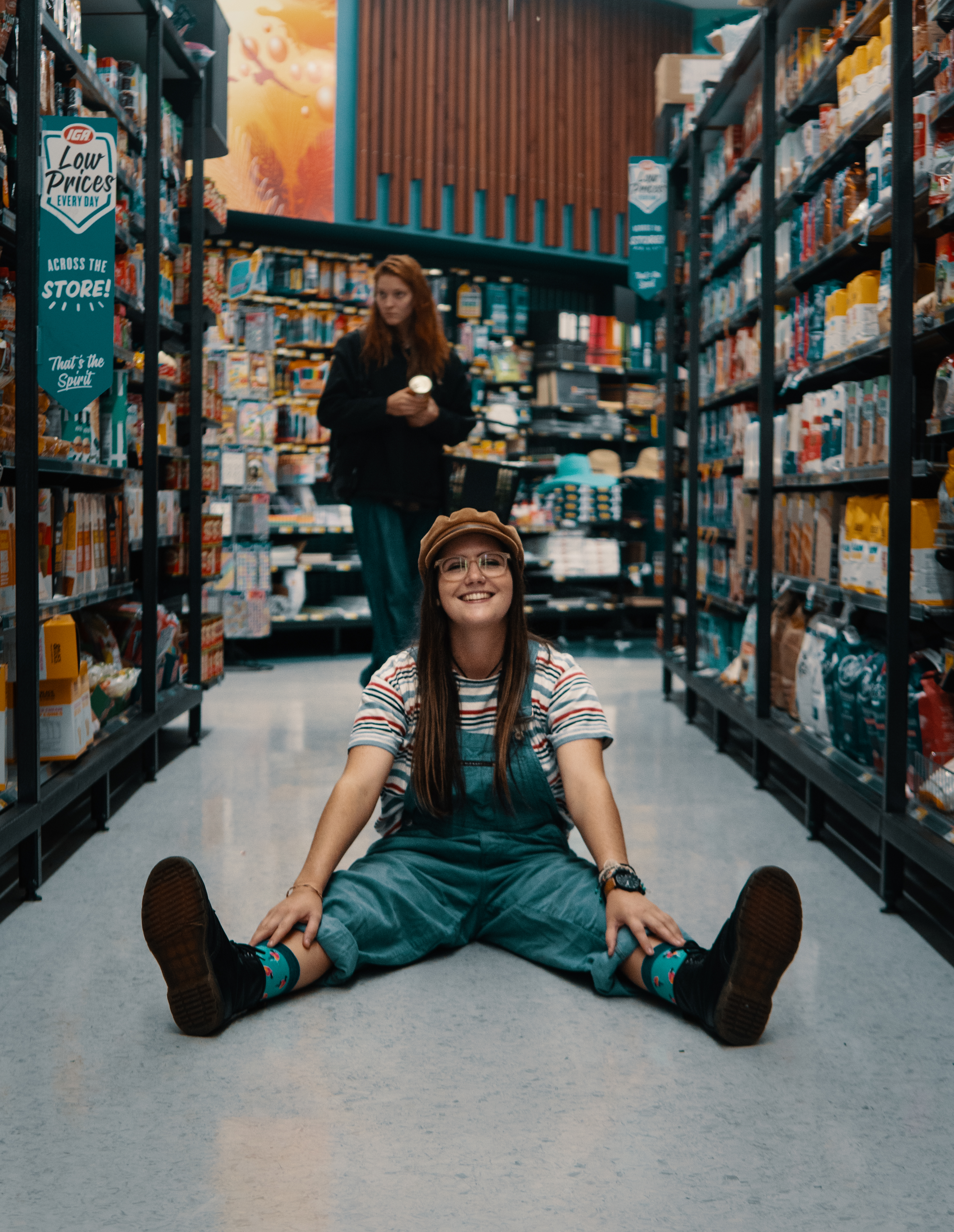 Karrie Hayward
When you blend the rich, soulful vocal tones with the vibrant, percussive timbre of a guitar, you get Karrie Hayward – a pop infused, indie-edge, kaleidoscope of melodic colours.
Growing up in the tropical environment of
the Whitsunday's, this songstress spontaneously decided to find the ultimate ratio of adventure and music by moving further down the coast. Buying a rough van and turning it into a home on wheels, Karrie travelled solo, playing shows all the way from Mackay to Byron Bay collecting inspiration all around.
"One of the best things I ever did was getting a van and being able to travel any where my music takes me. Whether it was hanging out by the ocean or camping up in a friends backyard, inspiration was all around and the tunes were rolling." – Karrie Hayward
After settling down into the hustle and bustle of Brisbane, Karrie set foot in a Gold Coast studio, (Blind Boy Studios) to record some tracks with producer, engineer and session musician, Brad Hosking. This is where the latest single; 'Going To The Grave' was bought to life – delving into the forceful, driving percussion lines, melodic guitar riffs and interesting grooves.