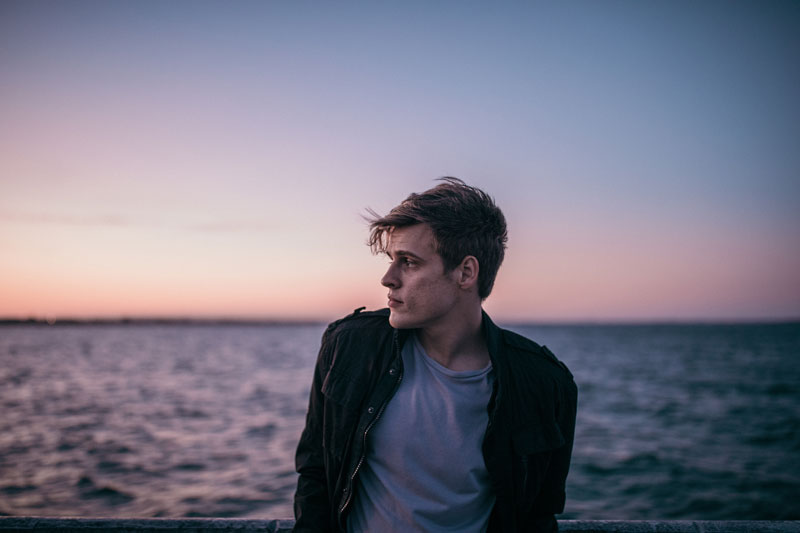 Harry Phillips
I've always had a deep affinity with music. Growing up in a family where both parents were professional songwriters, it's no surprise that my earliest influence was Neil Finn. As a 4 year old, I knew every word to Crowded House's concert at the Opera House. Music was always a part of my life, but I turned to song writing in a much more profound way after going through a bout of depression and anxiety following a severe sports injury. I realised that communication through song writing was my great passion, and ever since I have dedicated myself to the task of becoming a great singer-songwriter.
I am currently enrolled in my final trimester of JMC Academy's Contemporary Music and Song Writing degree. I have enjoyed my time at JMC, consistently achieving high grades, and winning their two national song writing competitions. The first win in 2016 allowed me to partake in APRA's '50 Songs in 5 Days' writing camp at Studios 301 in Sydney, where I co-wrote songs with ARIA winning and GRAMMY nominated acts. The second competition win in 2017 gave me a spot at the 'International Writer's Camp' in the Netherlands, where I teamed up with students from 18 countries around the world to write and pitch songs to publishers and label personnel from BMG/Talpa, Sony, Armada and others, who represented artists such as DJ Tiesto and Alicia Keys.
I take the initiative with expanding my skillset, and look to collaborate and learn from as many industry experts as I can. A personal highlight was workshopping one of my original songs one on one with Berklee professors Pat Pattison and Bonnie Hayes. In 2018 I was recognised for my song writing, when the demos for my current E.P earned me a spot as 1 of 4 finalists for QMusic's Billy Thorpe Scholarship.
My backing band and I pride ourselves on a thrilling and energetic live show, and you can find me playing my single launch at Black Bear Lodge on May 16th, as well as playing other venues around Brisbane such as The Zoo, The Foundry, The Bearded Lady, The Met, Tomcat and many more. I recently opened for prominent Brisbane band Between Kings on their single launch tour.
In December of 2018 I released my debut single EMMA, which was received with enthusiasm by fans and radio, reaching #1 on both the Triple J Unearthed and AMRAP charts. It is the first song from my debut E.P "A Life Without Fairy Tales" which was produced by ARIA winner Govinda Doyle, and focuses on my experiences with unrequited love. My second single Unexpected was released on April 26th, and immediately achieved placement onto Apple Music's 'Best of the Week' and 'Daily Acoustic' playlists.