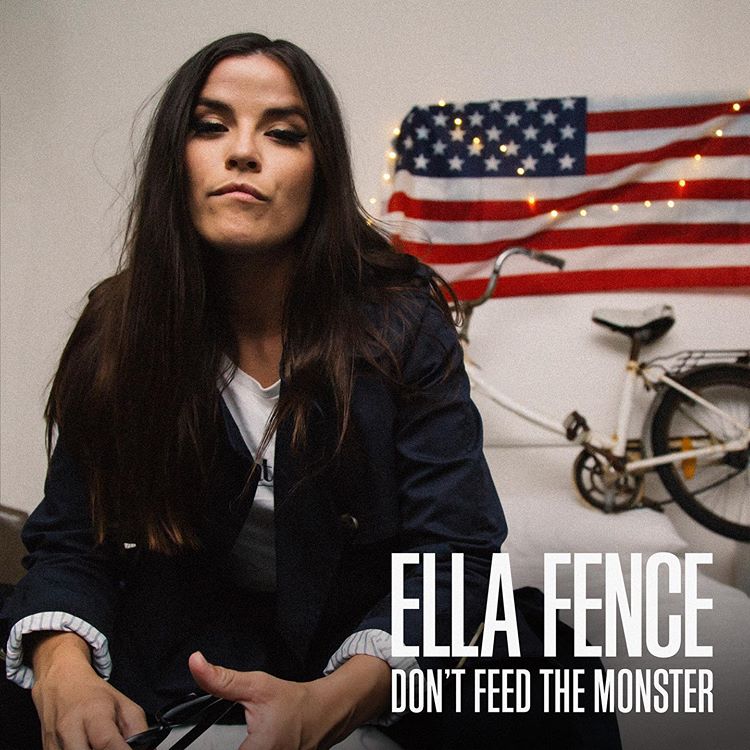 Ella Fence
Award winning musician Ella Fence, is a young female singer/songwriter and multi instrumentalist hailing from the South Eastern Queensland region of Australia. Ella came to the attention of the local and international music world when her debut single of 2016 "Hunter" was ordained by Spotify arbiters as something extraordinarily beautiful debuting on curators list FEMME FATALE. This triumphant listing instantly aligned Ella with artistes like Fiona Apple and Civil Wars. Her second single "Cigarettes and Red Wine" was also met with high regard from Spotify. This track featured on INDIE/WESTERN a collection of dark noir performers including Father John Misty and Jack Whites "Racounteers". Ella's Spotify numbers on these two songs have reached over million streams each. This success energised Ella to commence touring immediately. Ella performed in the USA, Berlin, France, Norway, England (Great Escape Festival), Canada (Canadian Music Week), and across Australia. In 2017/18 Ella released new tracks "Aeroplane Mode" and "Unknown Water" both songs receiving JJJ airplayand continued her success with streaming services. Ella toured nationally consolidating a fanbase on the Gold Coast with feature performances at BLEACH* Festival, Commonwealth Games 2018 & Gold Coast Music Awards.
With 2019 unfolding Ella is putting the final touches on her first full length studio album. Her new body of work in Ella's own words is described as " baroque electro pop", rich in imagery and lyrical detail. Ella documents a sometimes elegant but more often wounded world, bridging joy and grief. Ella is an accomplished guitarist and piano/keys player, her new music a unique mix of the earthy and trippy, whirling in a world of bold synthesisers, programmed beatsandpowerhouse vocals.
Ella's first single from forthcoming album is the song "Don't Feed The Monster" a song full of empowerment and swagger. Ella Fence is a graduate of Queensland Conservatorium of Music as well as an accomplished actor.The rise of Ella Fence is fascinating to contemplate, an artiste who will no doubt dominate music industry conversations over the coming year and beyond.