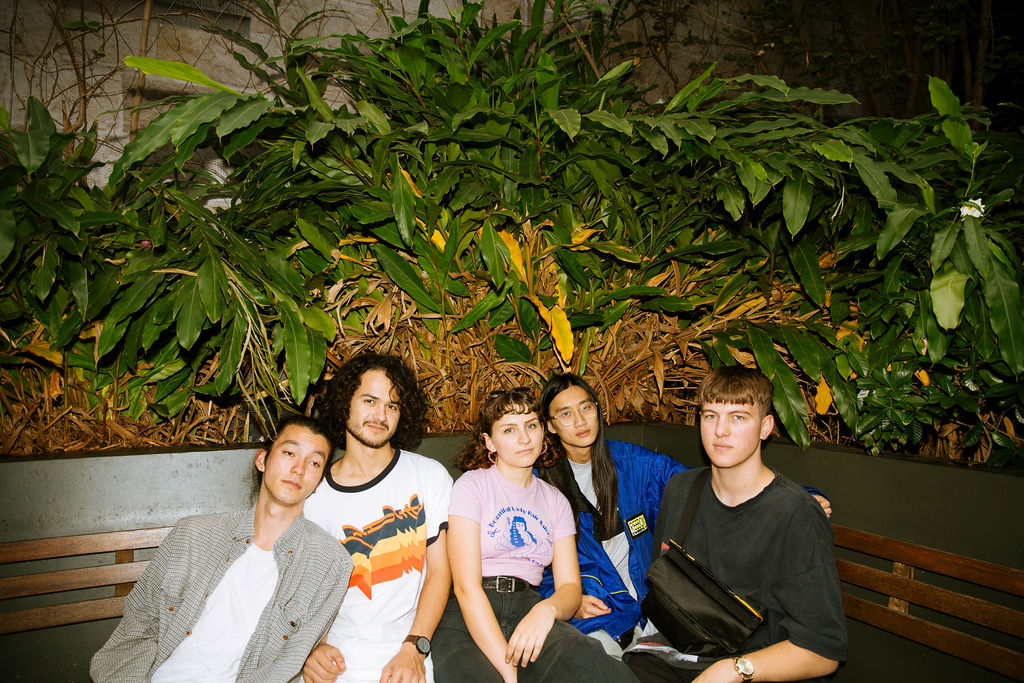 Demon Days
With an eclectic mix of styles and influences, Demon Days have flourished into something greater than the sum of it's parts, with a high-energy live set, accompanied by the dexterity and the chops to showcase it. Their unique blend of jazz, soul and pop is set to captivate audiences and "transform any group of 20-somethings into an appreciative audience of jazz cats" (themusic.com.au).
In November of 2017, Demon Days signed with Dominic Miller of renowned agency New World Artists and have since toured the country playing to packed venues nation wide. The band have earned a solid place in the Perth scene in just two years of existence, appearing on line-ups in almost every venue in the western capital. Demon Days' mark continues to grow as a National up-and- coming act to watch in Australia having played alongside some big names
including Nai-Palm, Willow Beats, Sex on Toast, POW Negro, Stella Donelly, Psychedelic Porn Crumpets, and have played on festivals including Falls Festival, Groovin The Moo, Jungle Love, Bendigo Autumn Music Festival, BigSound and Fairbridge Festival. Following nominations for WAM Award's "Best New Act", "Best Urban Act" and NLMA's "Best Vocalist"; the band landed "Best EP" at the 2018 WAM Awards for their debut EP Magic Eye. The EP, released in August of 2018, was co-produced with Grammy nominated engineer Nick Hererra (Hiaitus Kaiyote, Jaala, Sex On Toast) at his studio in Melbourne. Their singles Lost In Translation, Killer Bees, Daria's Smile, Disco Baby and No Winners all received praises and airplay from Triple J and have landed rotation on stations including RTRFM, 3RRR, FBi, Radio Adelaide and 4ZZZ.
In 2019 the band are back with their jazzy new release Hands-Free which was self recorded and produced by the band. In April and May, the band will embark on their 5 th National Australian tour in support of the release.