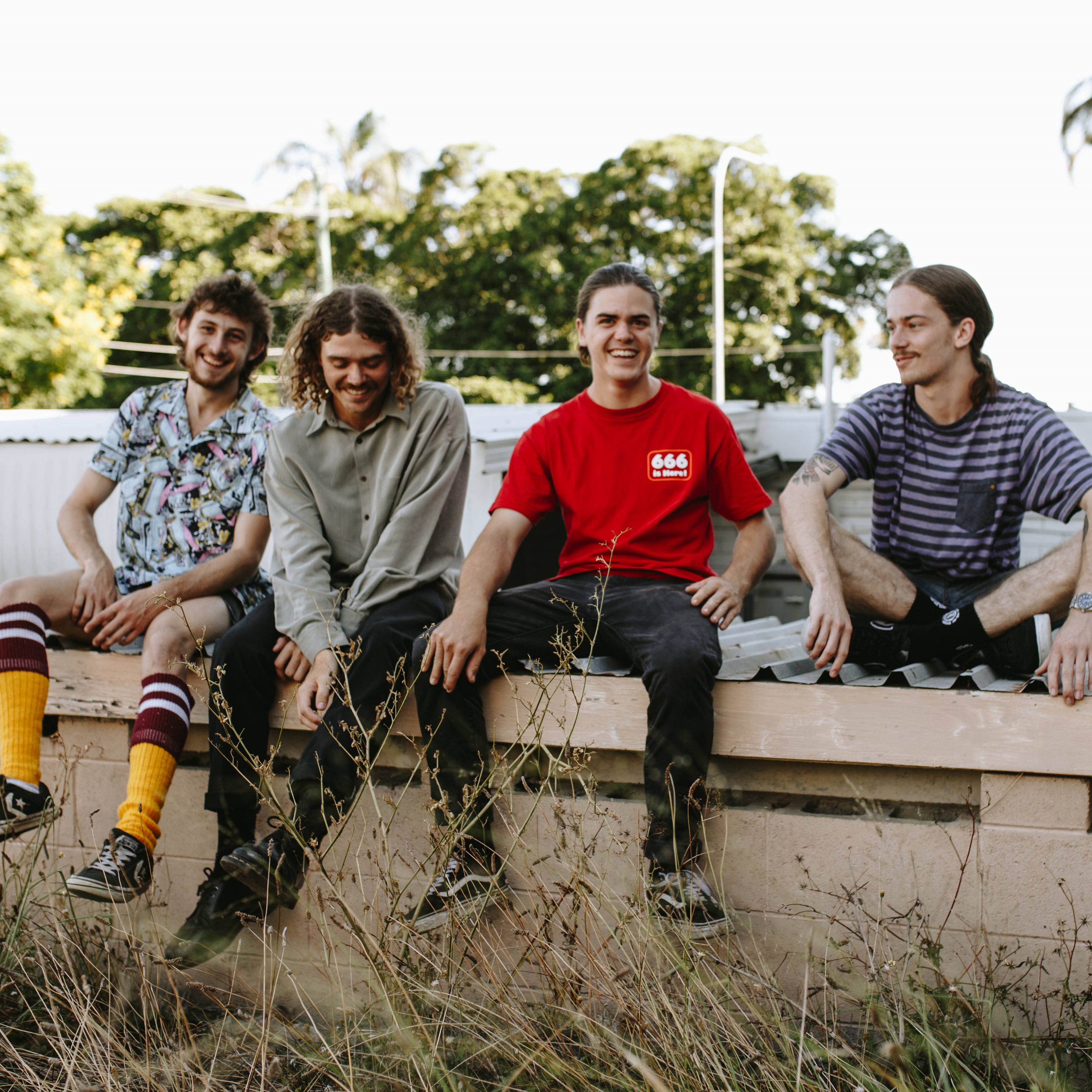 Concrete Surfers
Brisbane's Concrete Surfers deliver huge walls of fuzz and bass with forward thinking lyrics and an anti-establishment flair.
Brothers Jovi & Jamie Brook (vocals, guitar and drums respectively) paired up with mates Sean Foster (lead guitar) and Trent Courtenay (Bass) in high school for what has become a fast moving trajectory for the group of four kids from the South East Queensland suburbs. Releasing their debut EP 'No More', the quartet quickly gained momentum, raising the ears of skate-punk lovers across Australia. Their innately aussie rock tunes are connecting live too. Concrete Surfers were soon asked to support heavyweights like like Royal Blood (UK), The Gooch Palms, Harts, Ocean Alley, Pist Idiots, Ruby Fields, Drunk Mums and more. No strangers to the festival stage, they've slayed events like The Blurst of Times Festival, Against the Grain Festival and Beach Sounds with more to be announced in 2019.
Recently selling out out their hometown single launch for 2018's 'VCR' on presales, the track also received rotation on Australian tastemaker station triple j Unearthed as well as spins on national youth broadcaster triple j.
Concrete Surfers first release for 2019 grapples with "being stuck in a routine – and becoming unsure of what direction to take moving forward in life," says Jovi. An explosion of fuzz and frenetic fretwork, the single 'My Life On Repeat' encapsulates the very best of Australian surf-rock and musically reflects the condition of strife it was written in.
However routine and ruts are soon to become a thing of the past in 2019 with the high school mates releasing their second EP also named My Life On Repeat on Friday 22 March. Produced by good friend Alistar Richardson (The Cairos, Zeferelli, Clea) and mastered by Grammy Award winner William Bowden, My Life On Repeat is a step towards a more focused direction for the group. Also featuring already released singles 'VCR' and 'Miscommunication' it's a perfectly packaged six-track whirlwind.
The band have encapsulated the rambunctious nature of their tunes visually too, enlisting Illustrator Freak Street for an eclectic splash of colour that's going to be hard to pass by when putting together that backyard playlist. To celebrate My Life On Repeat's imminent release the Surfers are hitting the road. Surf's up right up and down the East Coast for their first big headline tour this April. There's only one thing left to do. Just ride the wave.