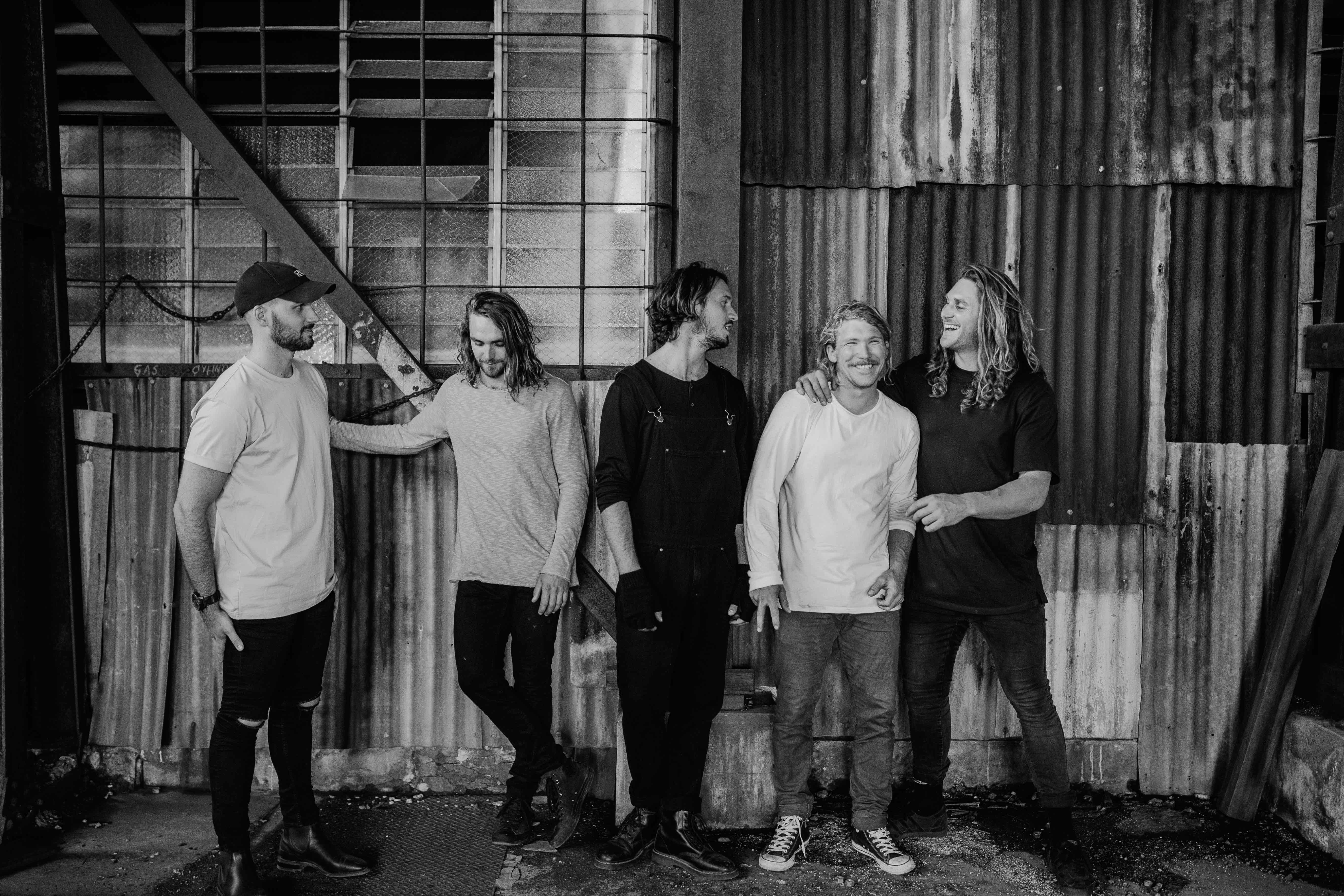 Boatkeeper
Growing up in the small Queensland town of Mission Beach Boatkeeper has woven the coastal sounds of a salt drenched youth into their own brand of soulful, acoustic folk/rock. Days spent experimenting in the filtered sunlight of palm trees have infused Boatkeeper's sound with an impressive ability to transport their audience instantly to the sunshine and surf. What started as a solo project for lead singer/guitarist Boyd Fuller morphed into a five piece ensemble while recording the debut
EP. The full band is a bit of a family affair compiling of Boyd's brother Jordan, brothers Jack and Ben Rungert and long time school friend James Tranby-White. This tightly nit crew of homegrown talent helped take Boatkeepers sound to another level turning catchy acoustic sing-a-longs into buoyant folk-rock anthems.
Boatkeeper introduced themselves last year in a big way with their hugely successful debut EP Windward. After being added to some key playlists the EP quickly amassed over 1million plays on Spotify. The band continued to make waves in Australia jumping to number two on the iTunes Charts in the Singer/Songwriter genre and after Triple J's Dave Ruby Howe described their lead single as "Very clean folk pop. Not without its charms." several tracks were added to rotation on Triple J Unearthed Radio.
Boatkeeper played countless shows along the East Coast in support of Windward last year impressing audiences everywhere they went. Music Is My Muse said of their live show "Boatkeeper put crowd at instant ease with an invitation to "chill out", they provided warm, honest, witty and intimate storytelling."
The band quickly developed a solid fan base and began to write new material. In late 2017 the Boatkeeper teamed up with ARIA award winning producer, Govinda Doyle (Angus & Julia Stone) in his famous concrete water tank studio to begin recording their heavily anticipated followup EP.